Master's Programme in Production and Materials Engineering
The programme provides students with the knowledge, skills and vision required to solve engineering challenges in product development, manufacturing process, and industrial automation, preparing them to take on leadership roles in globally competitive manufacturing industries.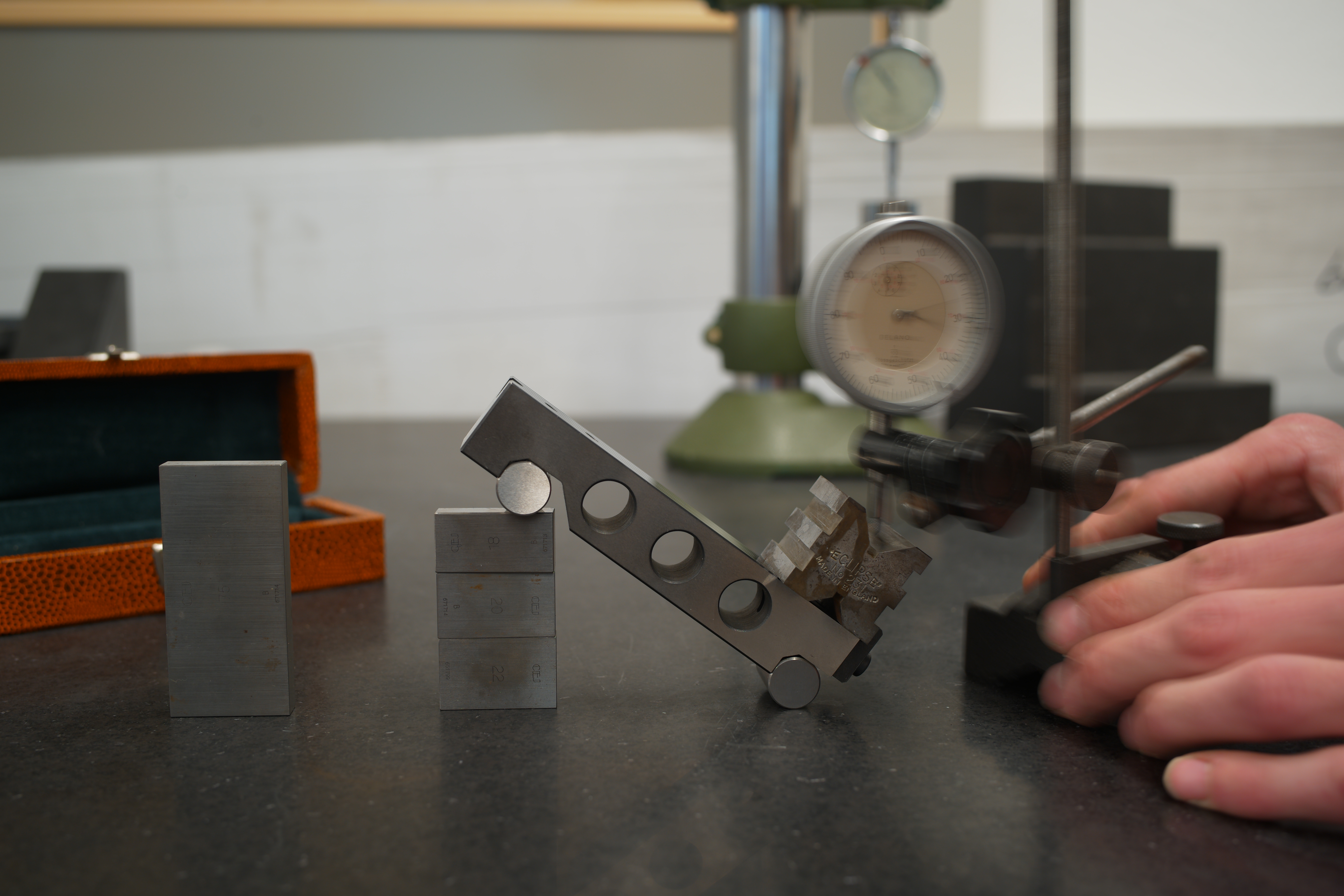 Our courses, seminars, workshops, and projects are specifically designed for the student and combine solid theoretical knowledge with hands-on skills. After the programme, the students will be able to analyse, evaluate, and optimise complex manufacturing processes and production system involved in the product realisation.
The programme combines production processes, production system and manufacturing economics, and materials engineering with a focus on sustainable production, digitalized production, production automation, global production, and global marketplace. The programme also offers the opportunity to specialise in a chosen field of production engineering and has a strong international orientation. It takes advantage of the opportunities available in a multi-national group of students, increasing their competencies in intercultural and global management.
Special features of the programme
Multidisciplinary approach that provides students with comprehensive knowledge as well as practical skills and abilities.
Graduates are prepared to solve cross-functional and interdisciplinary industrial problems with a holistic approach.
Contextual knowledge of production and materials engineering in a changing world, with a global-to-local perspective.
System perspective that provides students with the knowledge and skills necessary to understand and manage complex and interdependent processes in production and material processing.
Hands-on training and project development. The programme has the support of a wide range of industries, from global industrial giants to SMEs, from regional to international companies. Thanks to these strong links with the industry, several courses are organised in active cooperation with industries.
Comprehensive education in basic sciences and engineering that prepares for a research career in, for example, manufacturing processes, industrial automation, production management, etc.
Courses and course literature that are based on latest research results.
Learn more about the Programme structure on the website of LTH, Faculty of Engineering
Career prospects
The need for personnel with specialist knowledge and skills in the area of production and material engineering is widely recognised by many industries and government agencies. According to the Bruegel Blueprint, we will experience stable growth of employment opportunities in industrial production and closely related fields from 2010 to 2030 in EU, North America, and in the Far East. The increasing demand for production engineers is primarily driven by competitive pressure, advancing technology, and development of new materials, which force industrial companies to continuously improve and optimise the existing production technologies both in terms of cost efficiency and environmental sustainability.
Well trained students in production and material engineering have numerous career opportunities. They will be able to find employment in diverse functional areas all around the world, such as product design, production engineering, industrial automation, production maintenance, materials engineering, production management, and sales and operations planning. Graduates from the programme will have plenty of exciting career options and can expect success in the job market.