Our research laboratory is situated in M-building, at the south end of the campus of the Faculty of Engineering in Lund. In total the laboratory encompasses 1000 square meter that can highlight most parts of modern production, from injection moulding of plastics to deep-drawing of sheet metal, even if our main research is connected to metal cutting.
SMT 500

Our SMT 500 is the primary machine for turning research. It is a 2-axis CNC lathe without tool changer. Possible research setups include cryogenic cooling of workpiece or turning in inert atmosphere.
Max turning diameter 520mm.
Max turning length 1500mm.
Spindle Motor 71kW
Max 4500 rpm.
High-pressure coolant up to 100 Bar.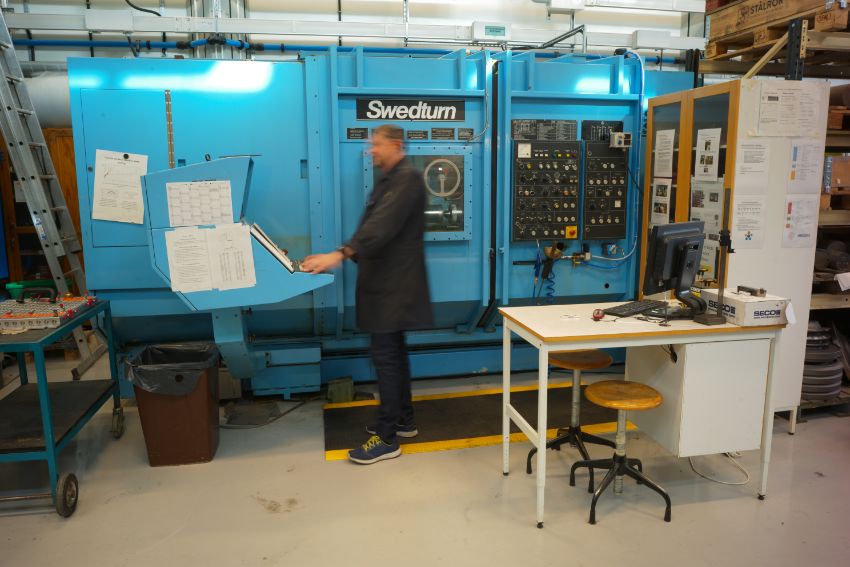 The DMG Mori NLX 2500 is a 3-axis CNC lathe with driven tools, used for research, demonstrations or small series manufacturing.
Max turning diameter 450mm
Max turning length 750mm
Spindle Motor 22kW
Max 4000 rpm.
12 station tool changer
BMT 65 Driven tools
Industrial High-pressure coolant up to 70 Bar.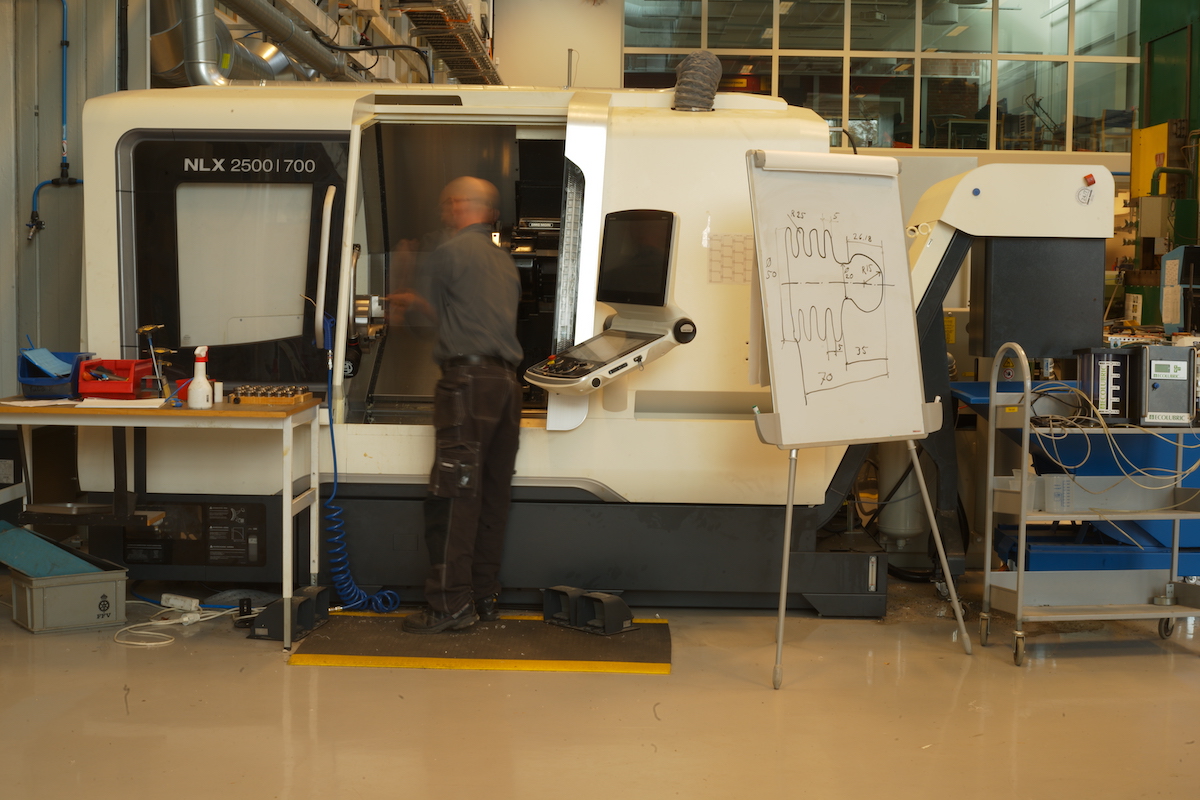 VDF Boerhinger M530 is a manual lathe for simple research setups. The machine has been rebuilt with a larger spindle motor and is equipped with a variator for variable spindle speeds.
Max turning diameter 550mm
Max turning length 1250mm
Spindle Motor 15kW
Max 1800 rpm.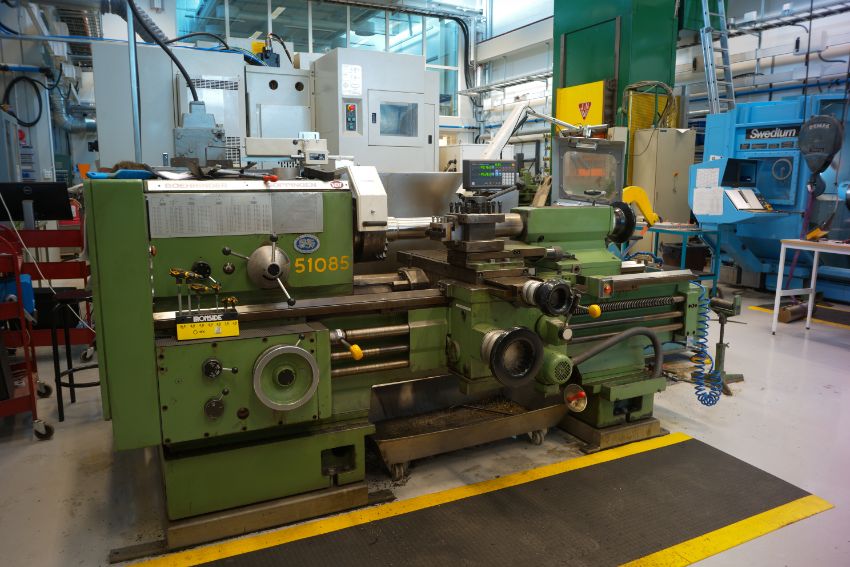 Our main CNC milling machine is a Bridgeport XR1270e, with 3-Axis, large working envelope and a big spindle motor. The machine is used for research, demonstrations or manufacturing.
Working envelope 1200x600x700mm
Spindle Motor 22kW
Max 12000 rpm.
Equipped with a 48 station tool changer for ISO40 taper tooling and 20 Bar coolant trough spindle.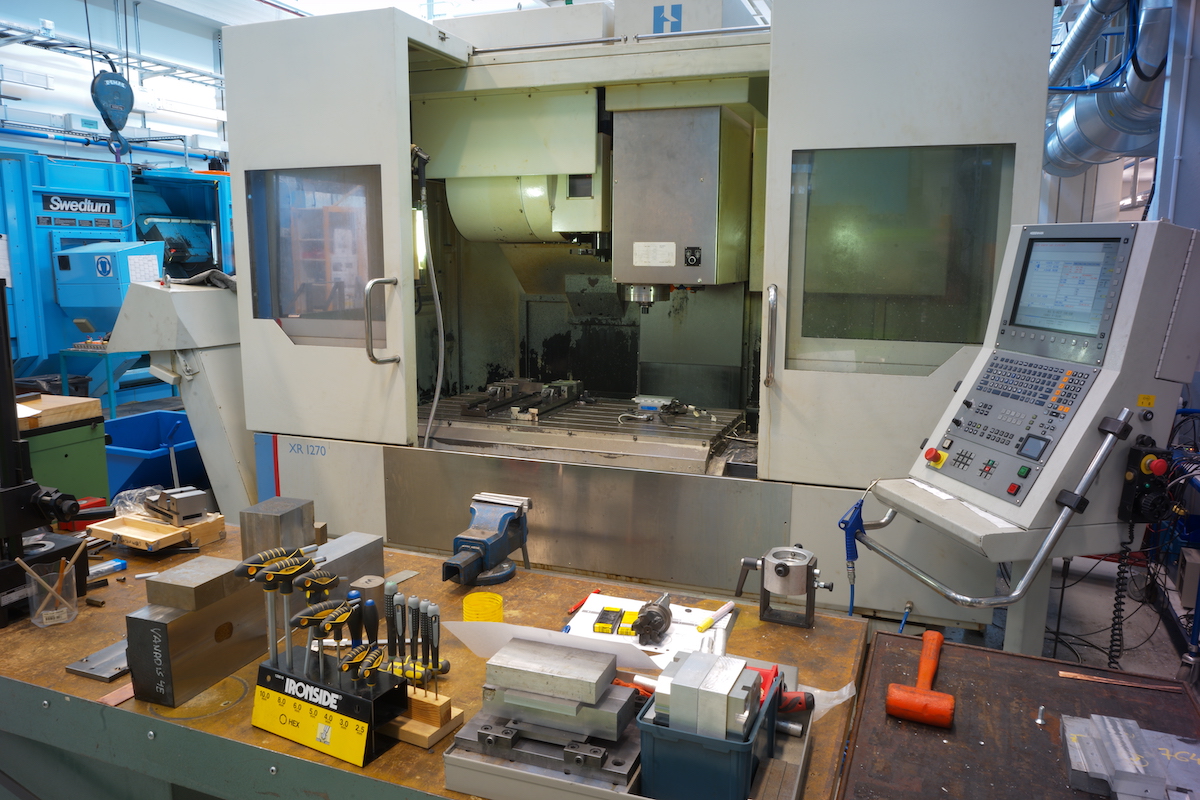 Workshop for prototype and small series production
Apart from the research machines, we have a complete workshop for prototype and small series production. The capabilities include manual and CNC machines, planar- and tool grinders as well as wire-EDM machines.
The lab is also equipped with a 3D-Printer, a Prusa i3, for manufacturing of prototypes and simple fixtures. Other facilities include heat treatment- and vacuum furnaces and hydraulic presses up to 400 tons.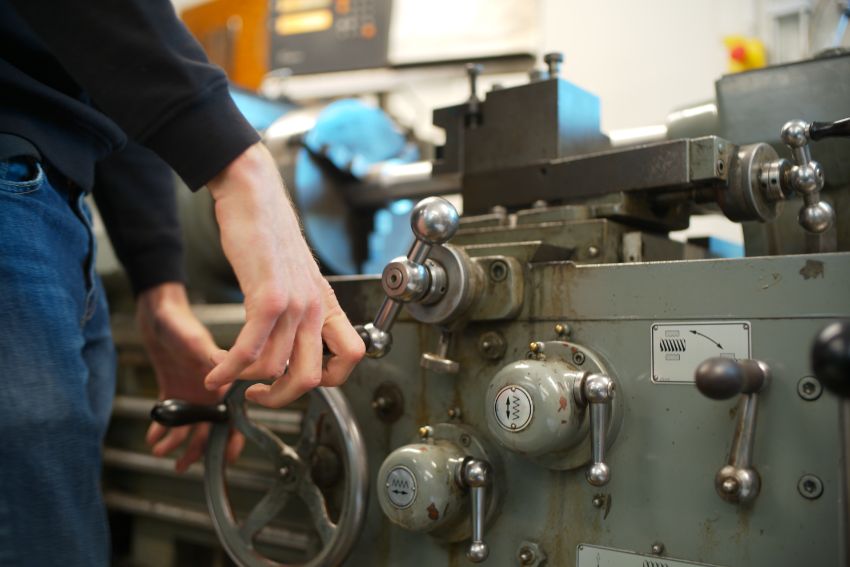 Adjoining the research lab is a student workshop, where a course is arranged to give students some a hands-on experience of manufacturing. The students learn the basics regarding welding, machining, both turning and milling, as well as CNC programming.
After finishing the course, the workshop is open for students to use the equipment to support other teaching activities; examples could be their master thesis project or project courses, like Lund Formula Student.