Specialised research equipment
The tribotester is designed and developed in-house and is based on strip drawing with flat dies. The device is capable of estimating friction between two contact surfaces under various static and dynamic conditions. The unique drive system combined with accurate control of the normal load is the main advantage of the device compared to other tribometers based on parallel strip drawing.
Examples of use could be evaluation of different lubricants or material interaction for new bearing materials.
Sample area: 150x600mm
Max normal force: 12kN
Maximum drag load 6kN
Max relative speed: 6 m/s
Simultaneous measurement of forces in three directions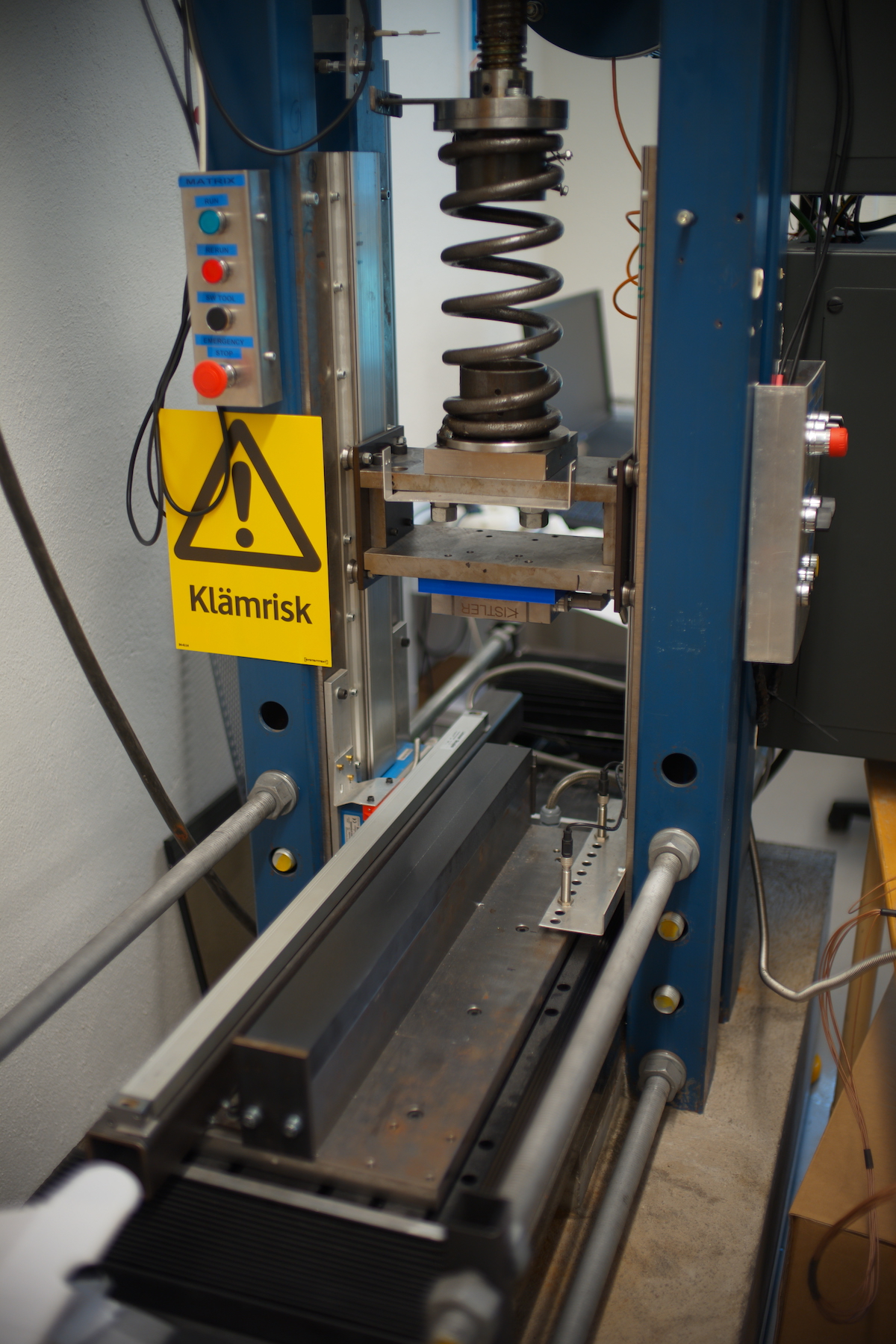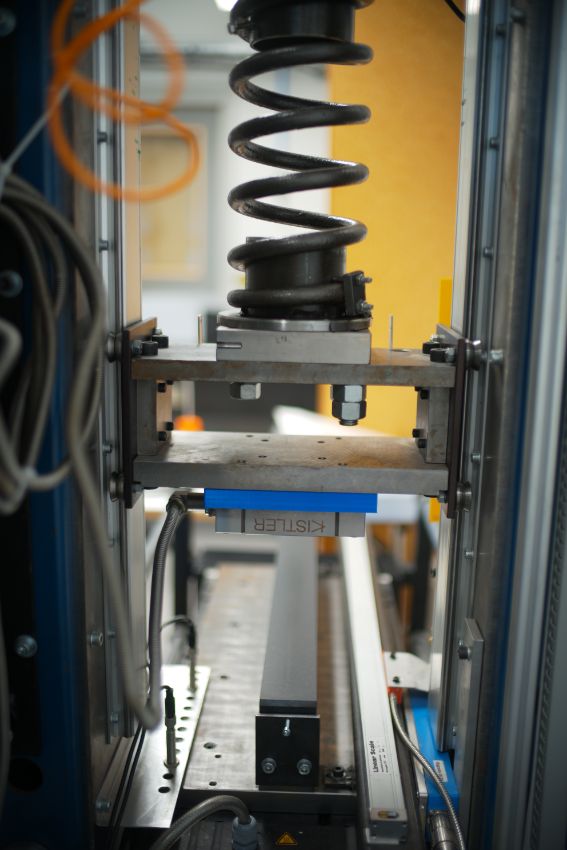 Corrosion simulator "Sören"
The corrosion simulation machine is a repurposed experimental pasteurizer, which can test the corrosion resistance of materials against various liquids. The machine is capable of simulating the conditions for example inside a food grade plate heat exchanger, and inducing pitting corrosion. The liquid is heated and pumped in a continuous flow past a sample of varying size. Today we are able heat most liquids up to 150°C.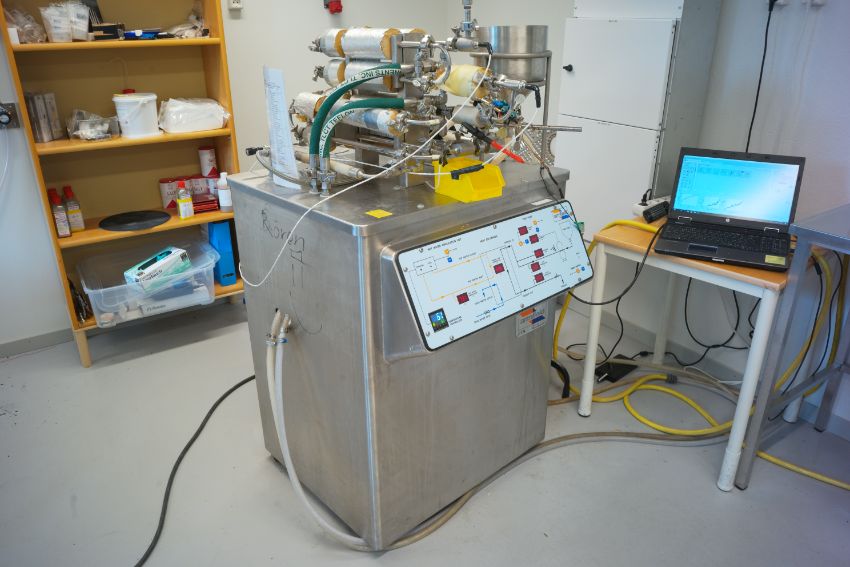 The machine is a NanoTest Vantage from Micro Materials, equipped with hot-stage and possibility for experiments in controlled atmosphere. The machine can be used for indentation or scratch test on a variety of materials.
Testable surface area 50x100mm
Maximum indentation load 500mN
Maximum scratch distance 10mm at 0.1 – 100 µm/s
Maximum temperature 500°C.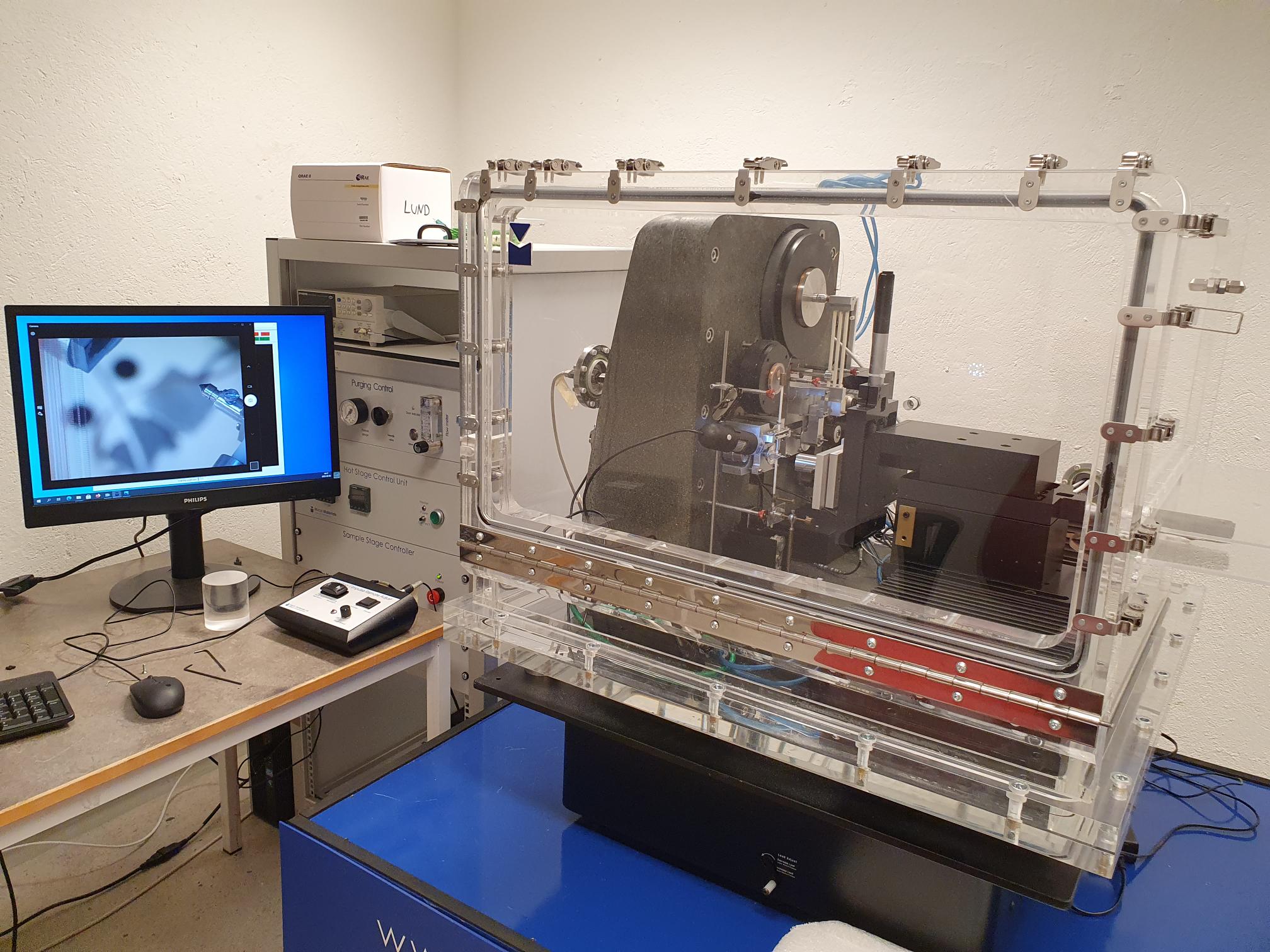 Our LFA is manucfactured by Netzsch, a modell LFA 467 Hyperflash, and is used to determine the thermal conductivity and diffusivity of novel materials. The machine heats the lower surface of the sample and an IR detector measures the temperature increase on the upper sample surface. It holds four samples per test, of which one is a reference sample.
Sample size: Ø10 or Ø12,7mm.

Temperature range -100°C – 1300°C

Measuring range Thermal diffusivity: 0.01 mm2/s to 2000 mm2/s

Measuring range Thermal conductivity: < 0.1 W/(m*K) to 4000 W/(m*K)