Sample preparation and microscopy
Sample preparation and analysis equipment
Part of the laboratory is state-of-the-art sample preparation and analysis equipment. The possibilities include low speed cutting with a Struers Minitom or fully programmable and automated cutting and grinding in the Struers Accutom-30. Cut samples can be hot-mounted in thermosetting epoxy using a Struers Citopress-5. And finally, samples can be polished manually at one of our Struers Labosystems, or as part of a semi-automated batch in our Struers Tegramin-100. For specialized samples we have the option for electro-polishing in a Struers Lectropol-5 or with a vibropolisher for better surface finish.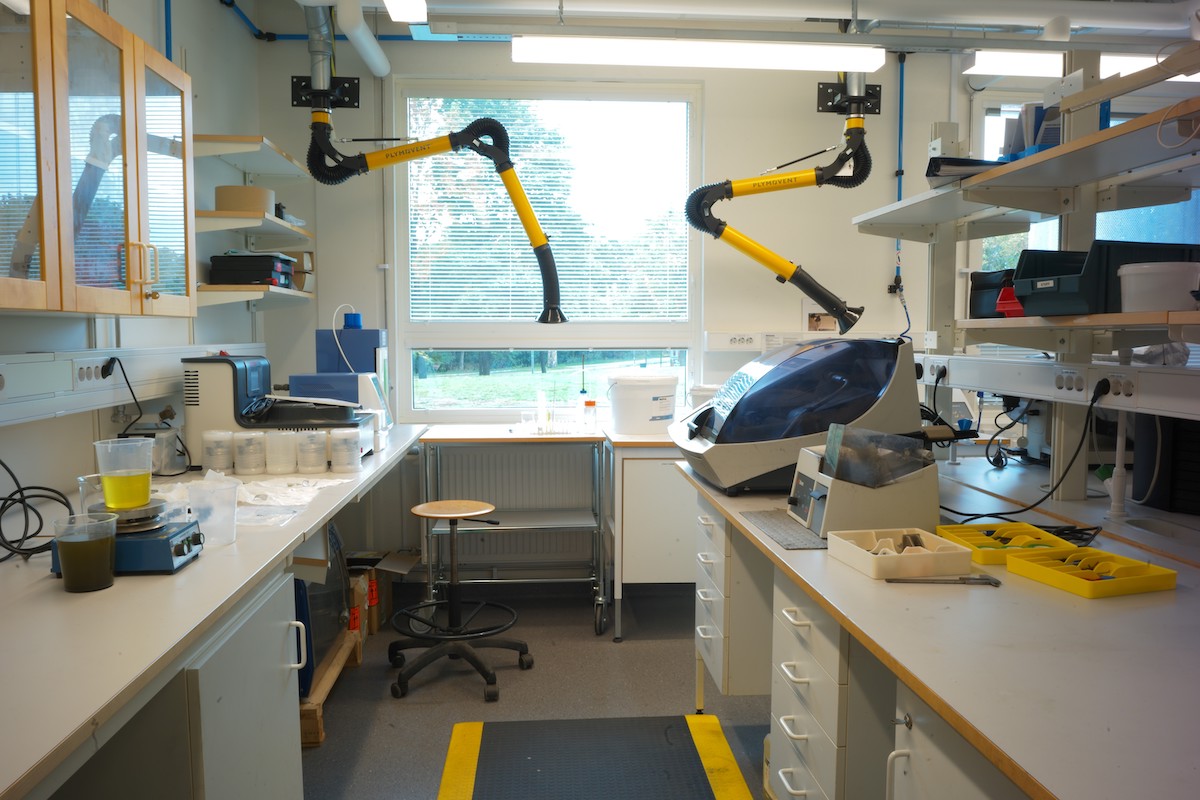 The Alicona is a 3D-microscope, for non-contact, optical measurement using focus variation. Typical uses could be accurate measurement of geometrical features; like surface roughness, angles or radii, or tool wear comparison, using overlays of before and after images of tools.
The Alicona microscope is also equipped with a rotational unit, for measurement of rotating tools.
Positioning volume 200x200x100mm.

Minimum measureable surface roughness (Ra) 0.15µm.

Min measureable radius 3µm.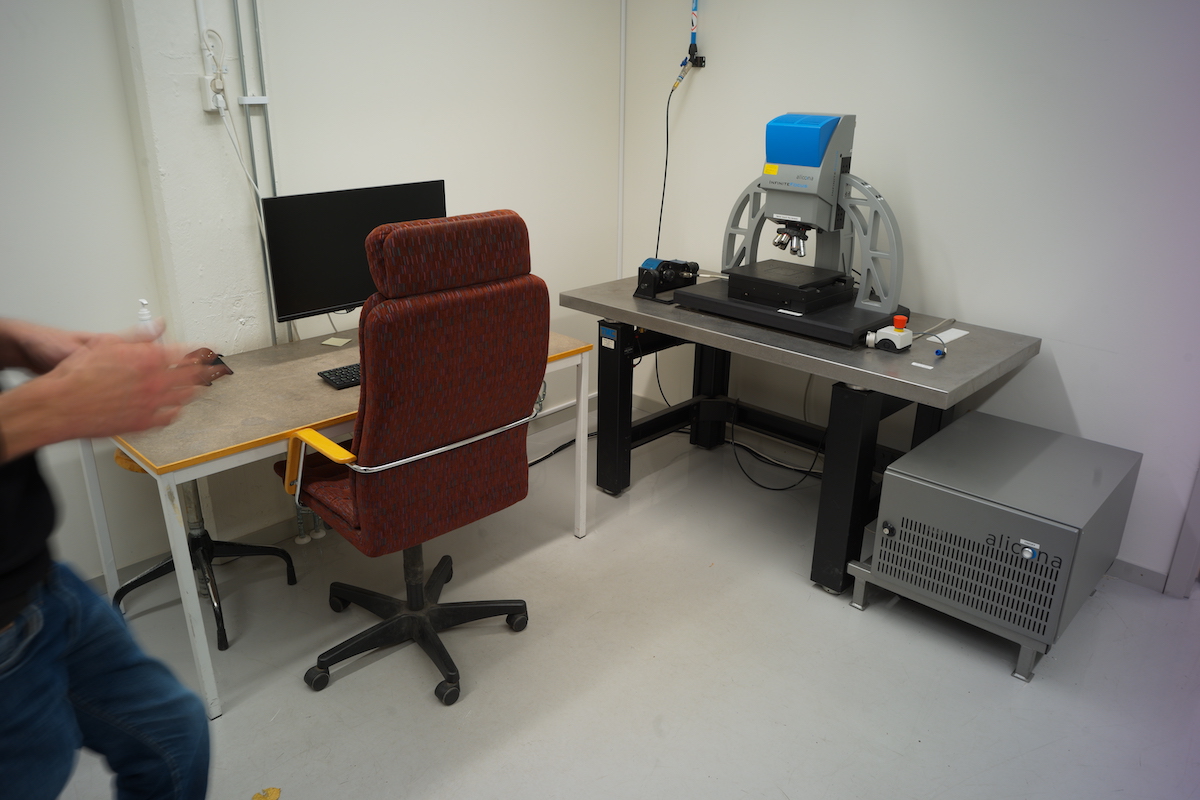 Materials characterization
For materials characterization we have the possibility to use a handheld X-ray materials analyzer (XRF), to determine the atomic composition of a material. We also have a hardness tester, for evaluation according to Vickers, HRB or Knoop.
The facilities include an Optical microscope, a Olympus SZX7, for further analysis of microstructure in the polished samples. Through our collaborations within Lund University, we have access to advanced microscopy techniques like scanning electron microscopy (SEM) transmission electron microscopy (TEM) and Focus ion beam (FIB) for sample extraction.